MIDJOURNEYS PUTiNZ NFT collection + PUTinCoin airdrop + VIDEO!!
An NFT designer team has launched an outstanding collection of neuronal art studies of Vladimir Vladimirovich Putin, called PUTiNZ and has been so excited about the PUTinCoin project, that it contacted us and asked for a cooperation.
We, of course, said YES! and provided them 5,100,000 PUTinCoins to launch an airdrop promotion for every first buyer of each NFT within their PUTiNZ collection.
The artists call themselves MIDJOURNEYS, as they travel the neuronal network for finding fascinating graphical artworks, which they take back from every MIDJOURNEY and provide it to the world as a NFT collection.
We think that this is a really cool concept and would like to give you a short preview of the PUTiNZ collection: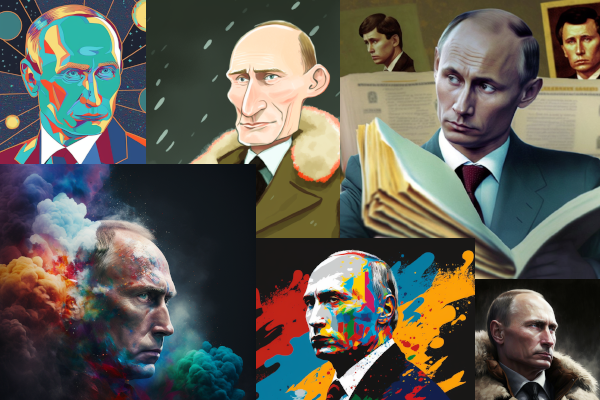 If you've become curious now, just visit their website at ☝️ https://midjourneys.art ☝️ and check it out! What we can tell you in advance: It's a thrilling experience!
Your PUTinCoin – Admin team
Für unsere deutschen Fans haben wir ein kurzes Anleitungsvideo erstellt, was NFTs sind, wie man damit umgeht bzw. sie handelt, was dazu technisch notwendig ist und warum man sich im neuen Jahr UNBEDINGT mit NFTs befassen sollte! Hier der Link zur PUTinZ-Kollektion: https://opensea.io/collection/putinz! Viel Erfolg und Spannung mit unserer NFT-Kurzanleitung wünscht euch das PUTinCoin Admin-Team!