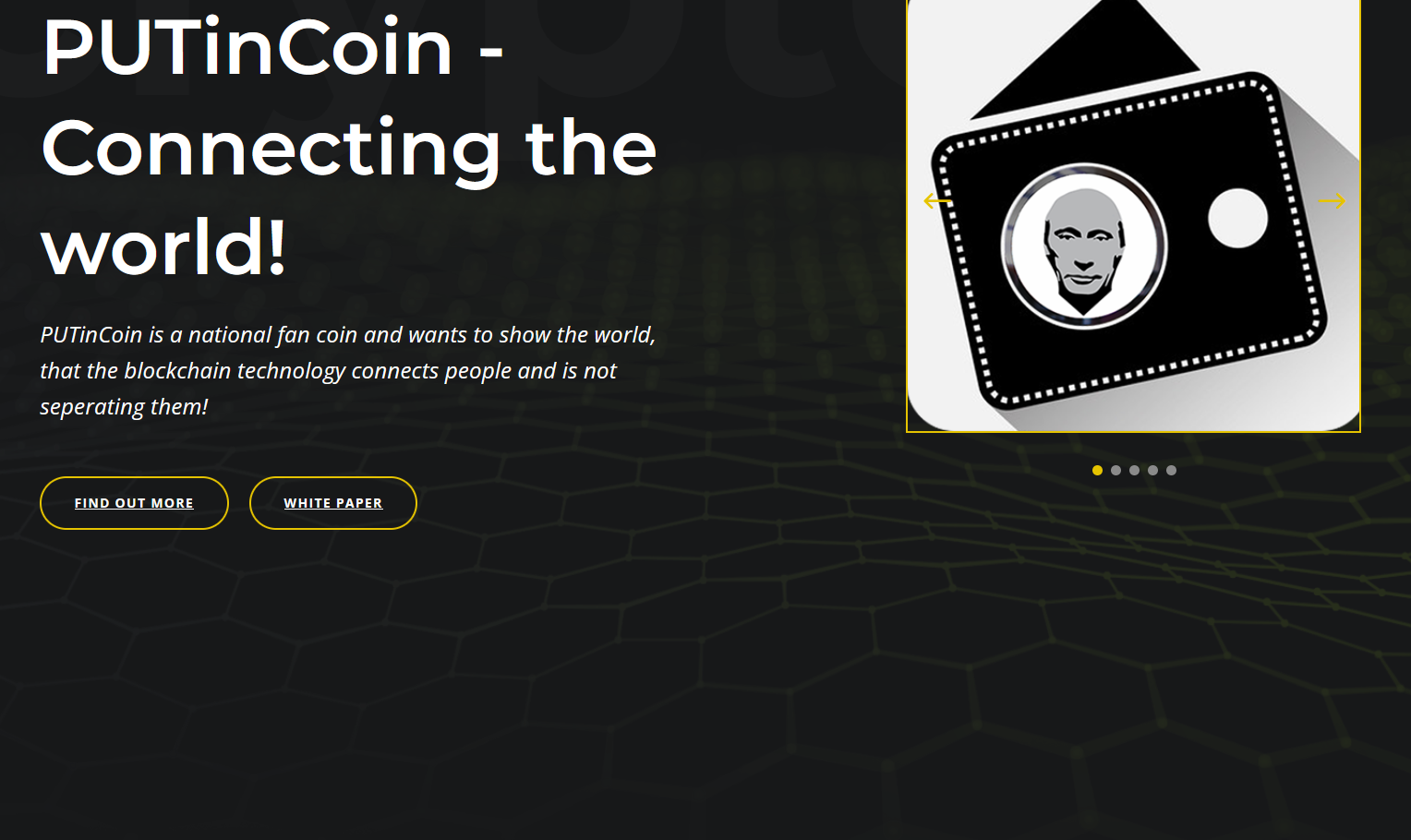 New Website Online!
Now the PUTinCoin community finally got its new home with the new website of https://putincoin.org. New contents, new features, up to date downloads, top news and much more are awaiting you!
The PUTinCoin – project has been on the stage for more than 3 years now and it's time, that it takes its place among the innovative crypto-stories of the blockchain. We want to invite you to be a part of this unique piece of crypto so please use all the features of this website free of charge.
In future you can expect a lot of new sections and features here, so stay tuned! In the footer of this wonderful new site, you can register for our free newsletter, so you never miss anything of it anymore!
Have fun!
Your PUTinCoin – development team
And now, here is a little overview of the new website: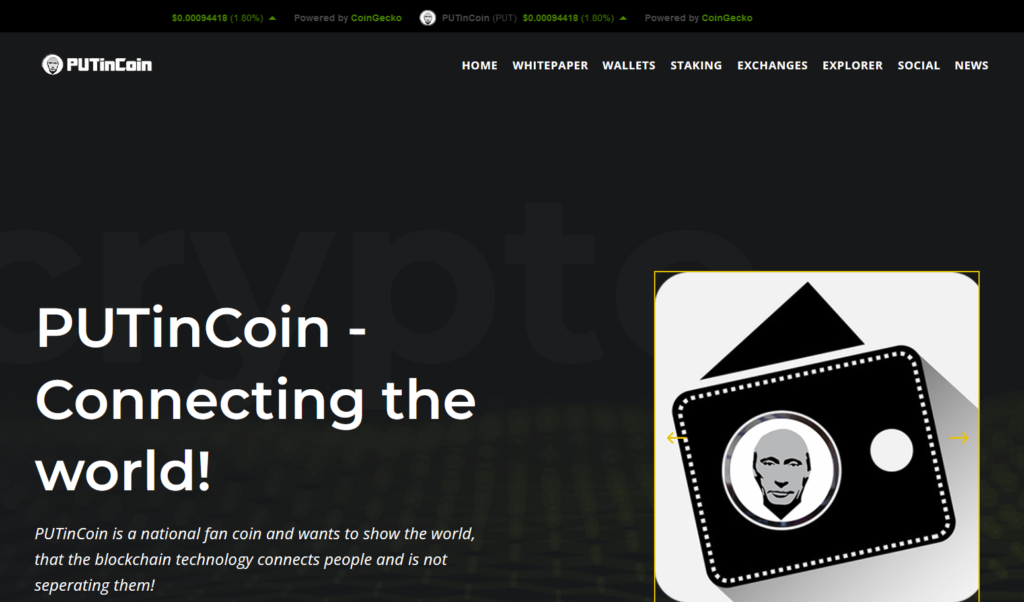 PUTinCoin has been made to connect the world! – nimtup, programmer
The new website offers all neccessary infos about the PUTinCoin-Project, Whitepaper, Wallets, Staking Tutorial, Chain-Explorer, Social Links, Newsletter Registry, Support Contact and the latest news about our unique blockchain, marketing, products, promotions, crypto news of the world and more!