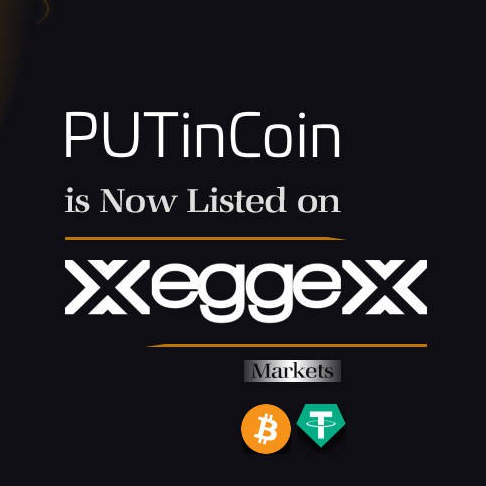 XEGGEX lists PUTinCoin
We are proud to announce a new exchang partner for PUTinCoin: XEGGEX!!

XEGGEX (https://xeggex.com) now provides 2 trading pairs for PUTinCoin: PUT/BTC and PUT/USDT.
The listing of PUTinCoin on XEGGEX crypto exhange has been finished and the exchange announced the new listing to their big traders community.
XEGGEX, like SouthXchange, respects the privacy of all its users and doesn't require a KYC. It offers an own token, the XGX token, and if you pay your trading fees in XGX, you will get a 25% discount on all your fees. Also there are liquidity pools on XEGGEX and it has a nice dashboard and trading surface, which will give you a real lot of fun when trading.

Go there and check it out! The first will get PUTinCoins at a very favourable price there!

We wish you a lot of fun with our new exchange partner XEGGEX!
Best wishes,
The PUTinCoin – Team!